FREE Chance to get a Sample of Kathy Ireland Deluxe Body Lotion
February 23, 2010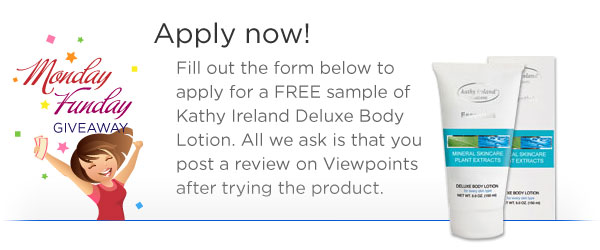 Go HERE to score your free sample of Kathy Ireland Deluxe Body Lotion from Veiwpoints.
It says that there is no guarantee that you will get the sample, so ??
After I submitted it said :Thank you for participating in our sample program. If you qualify and samples are still available, you will be notified by email. If you don't hear from us within a week or so, it means the samples are gone. We'll also notify you once the sample ships. So I guess this is a CHANCE to get a free sample? But whatever I am in, no harm!